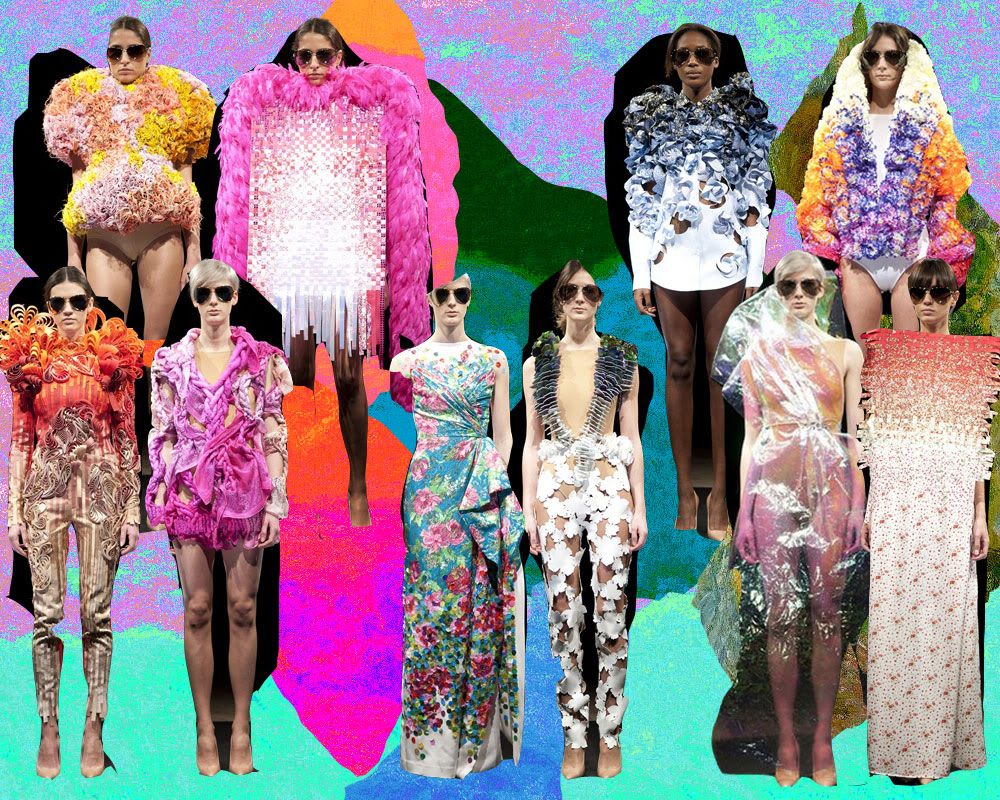 MARGIELA MAKE THE WONDERFUL PIECES HAPPEN AGAIN !! !!
ON THE LATEST MAISON MARTIN MARGIELA ARTISANAL SS 2011 COLLECTION.
FOR THIS SEASON, MARGIELA GOT THE INSPIRATION OF THE FLOWER ON SUMMER AND THEY TOOK MATERIALS WHICH PEOPLE NEVER EVER THOUGHT THAT IT CAN REMAKE TO BE OUTFITS AGAIN. SUCH AS THE

PAISLEY PRINTED SCARF THAT BRAINED TOGETHER AND OVER DYED
AND APPLIED TO BE LOOK LIKE A CABLE SWEATER, ASYMMETRICAL DRESS THAT MADE OF FOIL OF IRIDESCENT PAPER OR THE MANY SHADED OF LIBERTY PRINTED FABRIC THAT BE MADE SEVERAL COLOR FLOWERS AND ADDING UP
ON THE SHIRT ALSO DEGRADE FROM PLAIN COLOR TO AN ALL OVER MOTIVE. NOT ONLY DO THESE, THERE ARE A LOT OF SUPERNATURAL AND UNIQUENESS PIECES IN THIS COLLECTION.. . IT'S SO WONDERFUL !